---
The first thing every wizard needs is the perfect wand. They say that you don't choose the wand but the wand chooses you. Well, if that is the case then we've got you The most powerful Magic Wands in Harry Potter world. Be careful when opening it, it may just fly right out of the packaging. Chances are, it will be super psyched about being used in amazing wizard adventures.
Get ready to learn all about defense against the dark arts. If you're having trouble getting your Patronus down, don't worry. This Harry Potter Illuminating Magic Wands even lights up by waving it you can light it up or turn it off, so you can at least give the illusion of magical happenings! While a lot of wands are made from parts of mythical creatures, this fun, light-weight wands is made out of durable plastic. You can be sure that it will last through all of your years of adventuring!
Don't fall under the Confundus charm! Get your Elder Wand, Harry Potter wand, Hermione wand or your favorite character's wand now!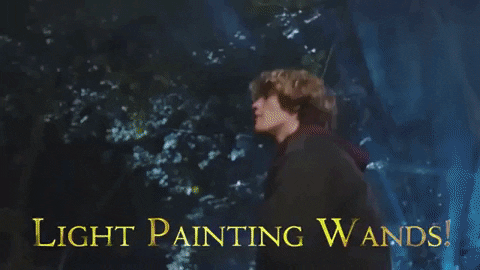 Features : 
An authentic recreation of the famous wizard's wand.

Comes complete with a replica of the original Ollivanders wand box.

You will be a magician because you have Harry Potter's magic wand

It's perfect for cosplay dress up party, a flexible, fancy wand that warms up to its faithful owner quickly, your way into witchcraft school with this longer wand that encourages a dramatic style of magic.

Harry Potter Illuminating Magic Wands Collection includes the wands of Harry Potter, Hermione Granger, Ron Weasley, Albus Dumbledore, Sirius Black, Draco Malfoy, Severus Snape, and Lord Voldemort. Sold separately.
Specification :
Material: Plastic

Gender: Unisex

Size: One Size

Type: Stick

Performance Form: Stage Magic

Packing: With Box
---